Lyazzat Kungeibayeva: «I believe that I will be able to the two times World Champiion»
29 may, 2018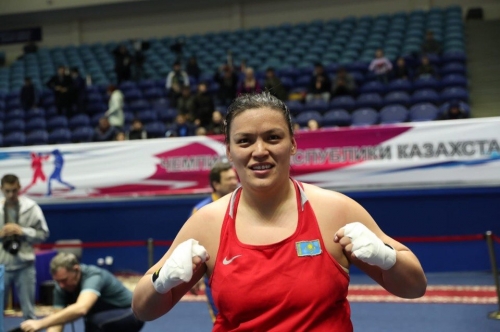 The boxer from South Kazakhstan became the winner of Kazakhstan National Championships.
- You have won the National Championships again. Are you satisfied with the result?
- Yes, I am really happy. We worked hard and had some joint training camps with Ukraine and Germany. We had trainings in Astana and Schuchinsk. And I was in good shape and won the gold medal.
- Did you follow instructions of coaches?
- I showed only 80 % from my all skills. It happened because my opponents were not strong prior the final. In the final against Umida Sadykova I couldn't show my best because the time was not enough. I was relaxed at the beginning and this bout was close.
- What about your next goals?
- We will have education and training camp before the World Championships in India. As you know my category was removed from Asian Games program. But I have the World Championships and I am going to prepare for that.
- Are you ready to represent your country at the World Championships?
- I want to be the two times World Champion. I should work hard and be better than now. My coach and I are planning to create a preparation program in order to be in the best conditions before the tournament. We want to prove that Kazakhstan boxing is a high level. I believe we will do it.