Composition of the Jury for B. Sattarkhanov International Tournament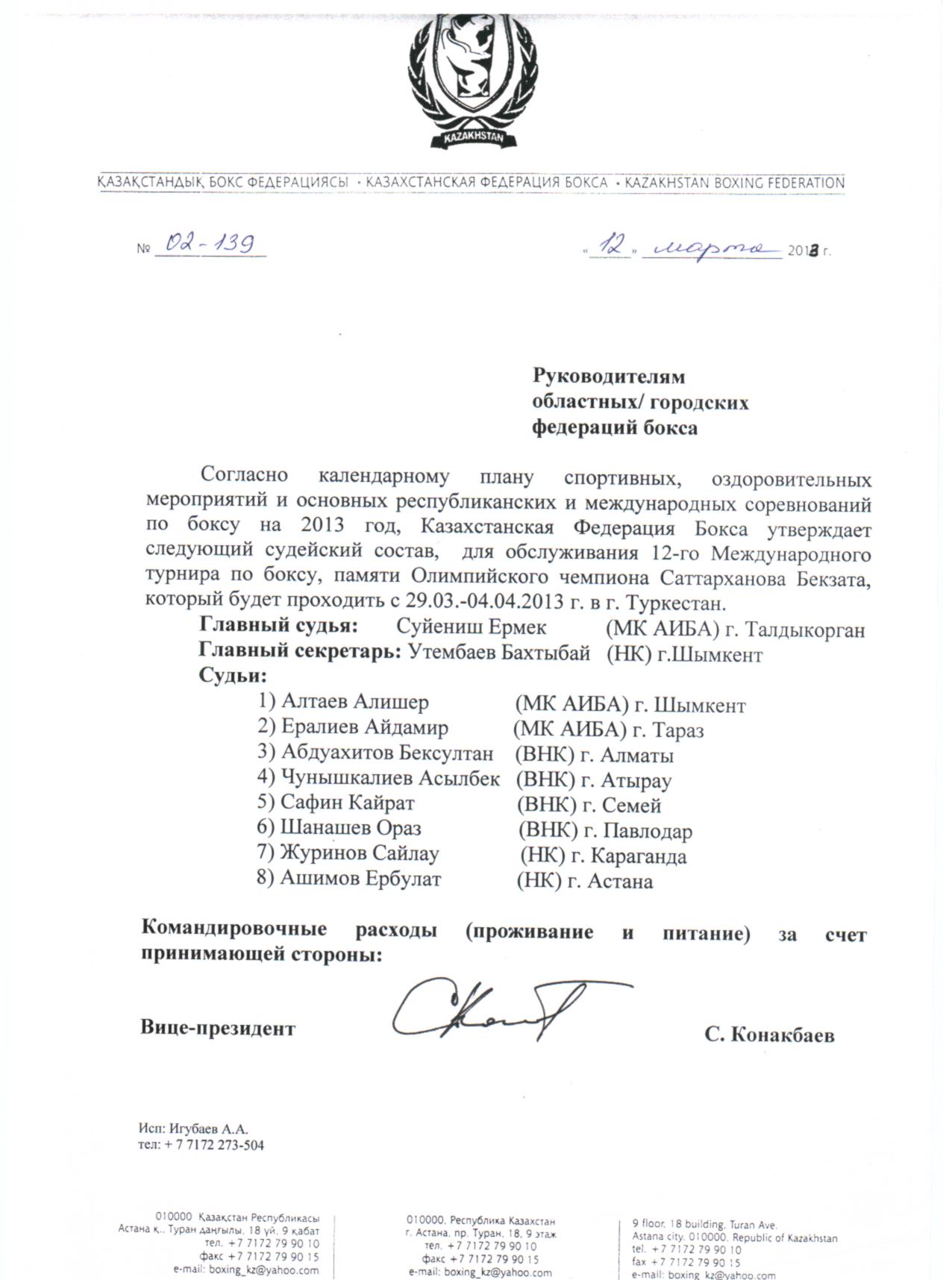 Composition of the Jury for A.A. Kulibayev International Tournament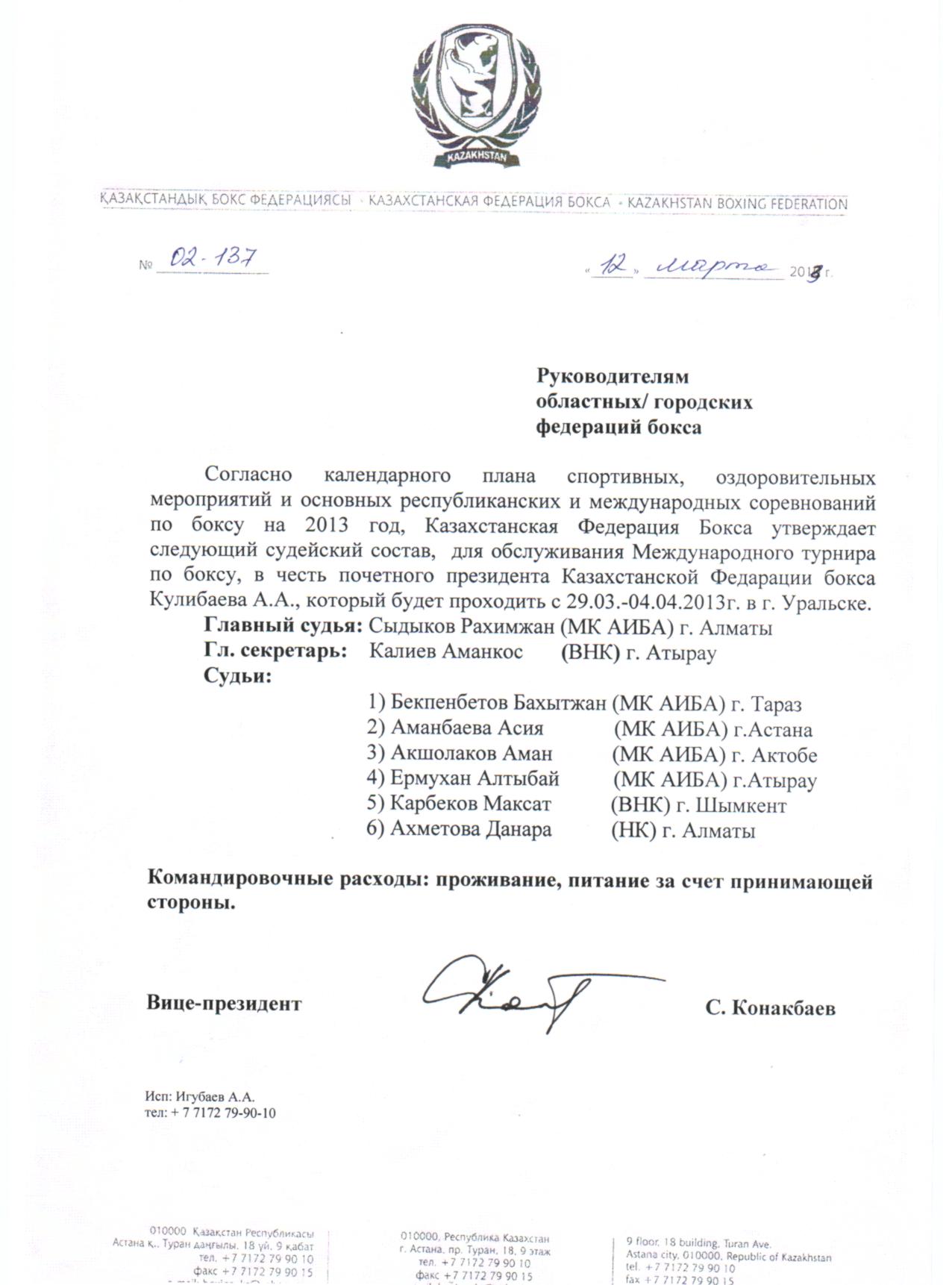 Appointment of the Judging Panel for I. Taimanov and M. Utemisov Memorial International Tournament
Appointment of the Judging Panel for A. Nurmakhanov Memorial International Tournament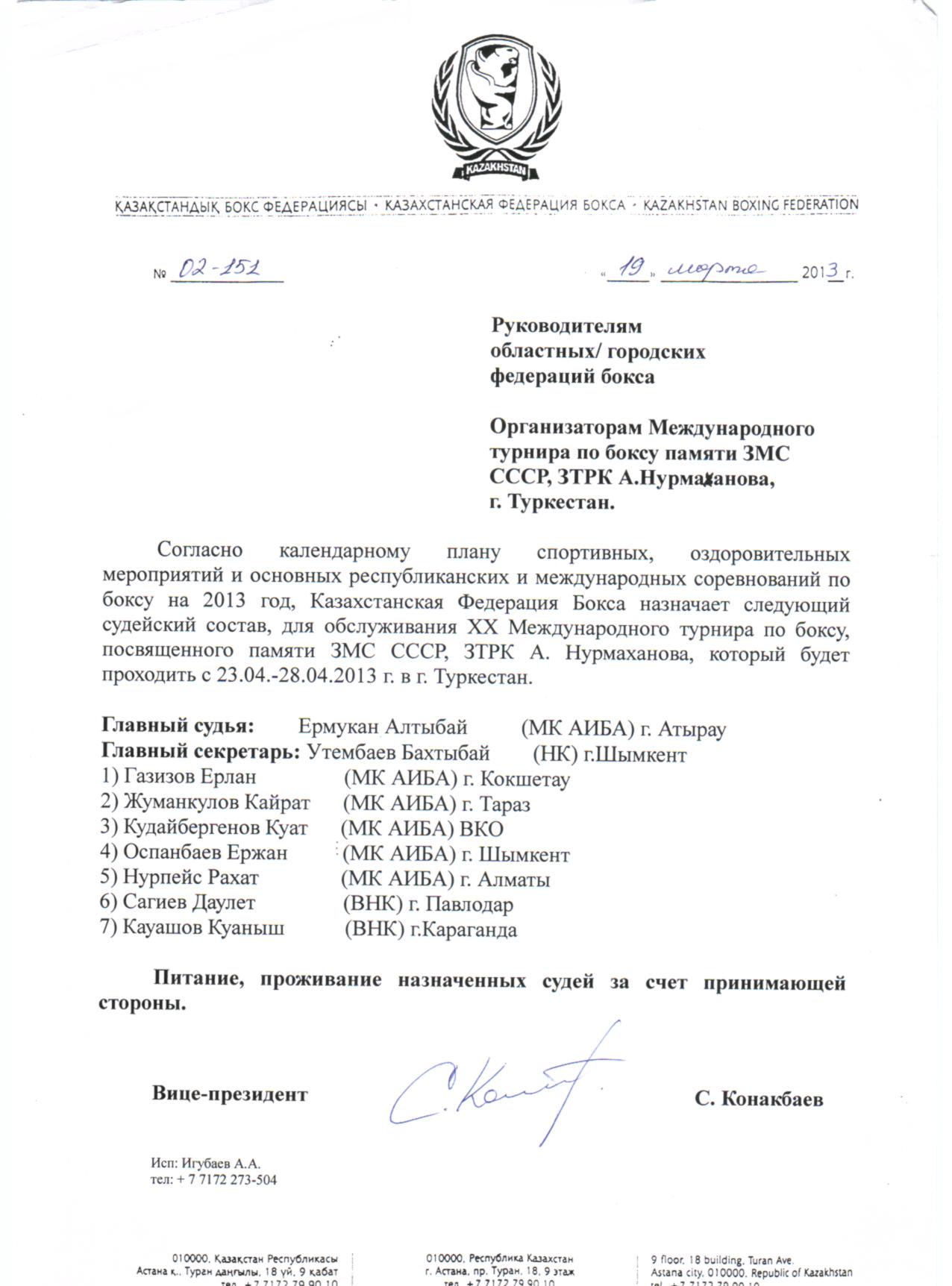 Due to the introduction of new rules for AIBA competitions, the Kazakhstan Boxing Federation will hold a workshop for Kazakhstan judges on a new scoring system. The workshop will be delivered by Rakhymzhan Rysbayev, AIBA internationally certified judge 5*, Bakhytzhan Bekpenbetov and Alisher Altayev, AIBA internationally certified judges 3*.
The workshop is aimed to study the new competition rules and to master their practical application. In addition, this workshop will include a verbal examination to check the judges' knowledge of sport terms in English (as per the new AIBA technical rules for competitions and the presentation of the workshop carried out during the Adult Championship of the Republic of Kazakhstan in Astana) to improve their competence.
This workshop will be held on February 23-27 this year in Shymkent.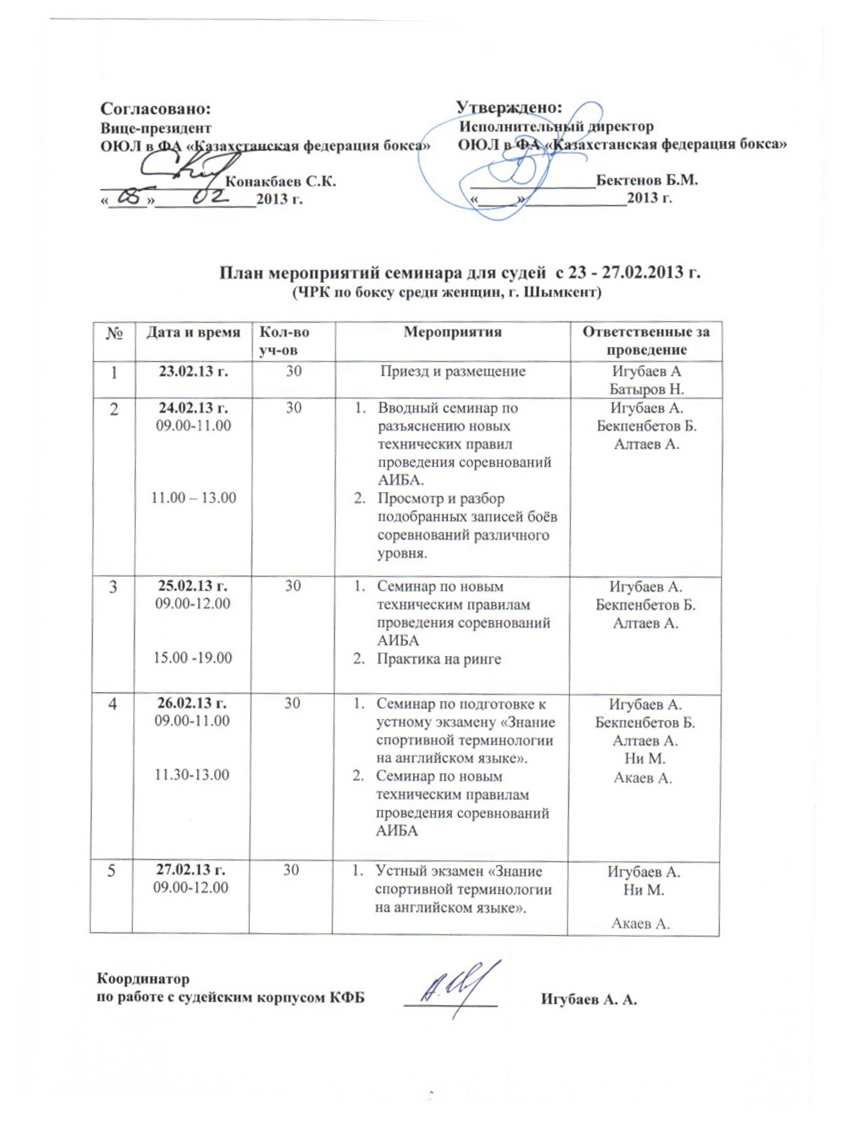 The uniform includes:
1. White shirt/with short or long sleeves
2. Black trousers
3. Black socks
4. Black shoes
5. Black belt
6. Black bow-tie
This uniform will be obligatory for all judges in all competitions approved and controlled by AIBA.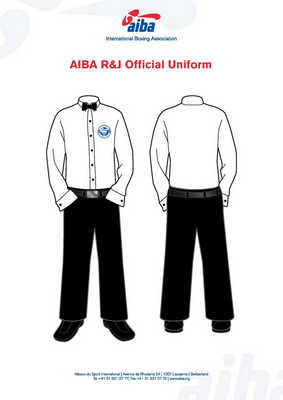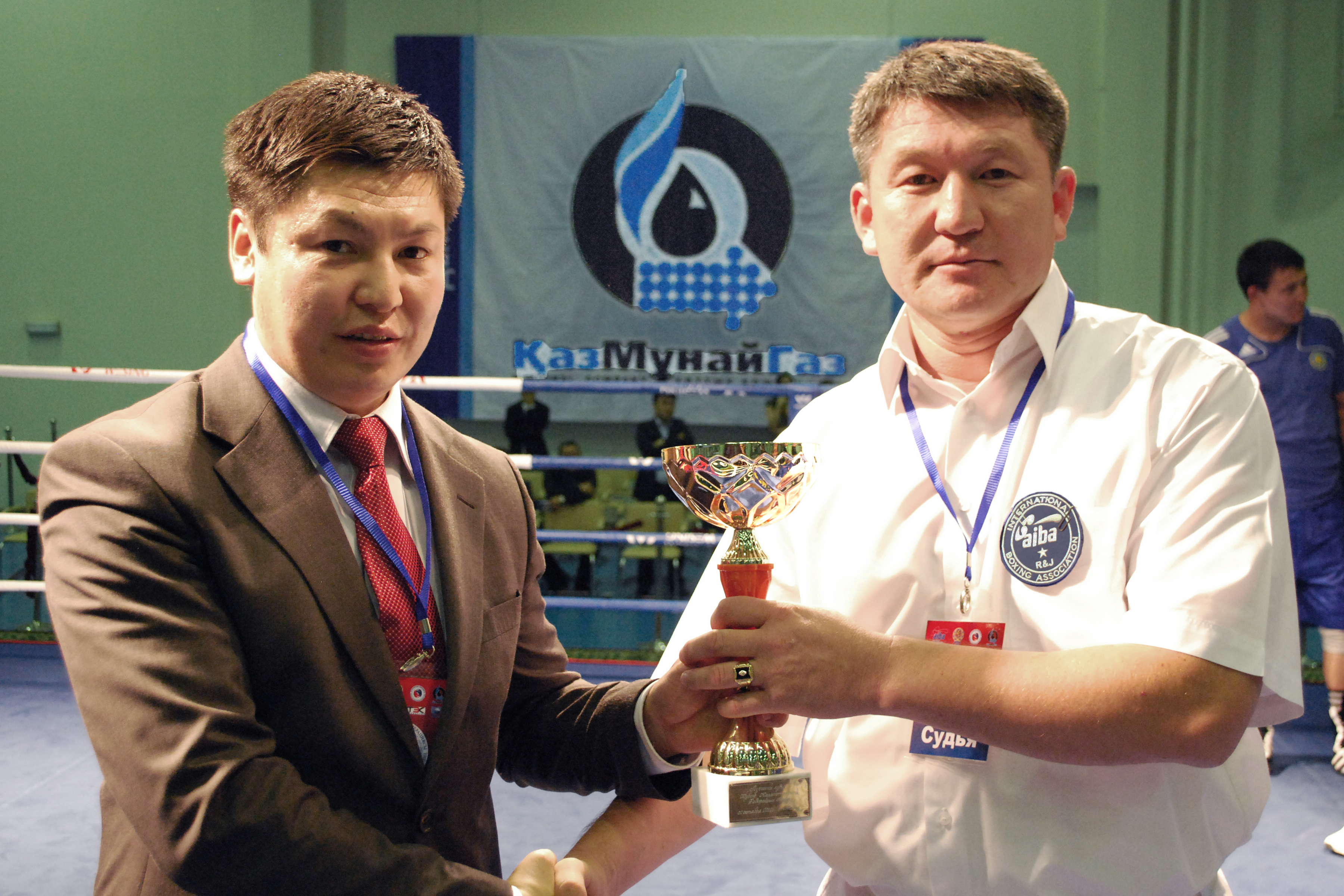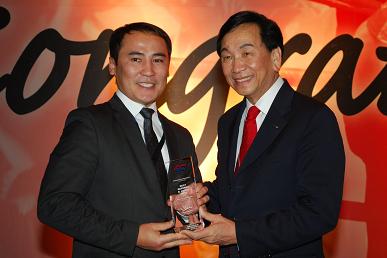 The 2010 award winners were announced by the International Amateur Boxing Association (AIBA) at the 2010 AIBA Congress held in Almaty on November 1-2 2010. The following athletes were recognized as the best boxers: Artur Beterbiyev from Russia and Katie Taylor from Ireland; Shaban Shahpelengov of Azerbaijan picked up his award as the best youth boxer. AIBA recognized Chuanliang Zhang of China as the best coach and Rakhymzhan Rysbayev from Kazakhstan as the 2010 best referee and judge. The prizes were given at the AIBA Congress in Almaty.
Photo: Rakhymzhan Rysbayev (Kazakhstan, Aktobe) and Ching-Kuo Wu, AIBA President